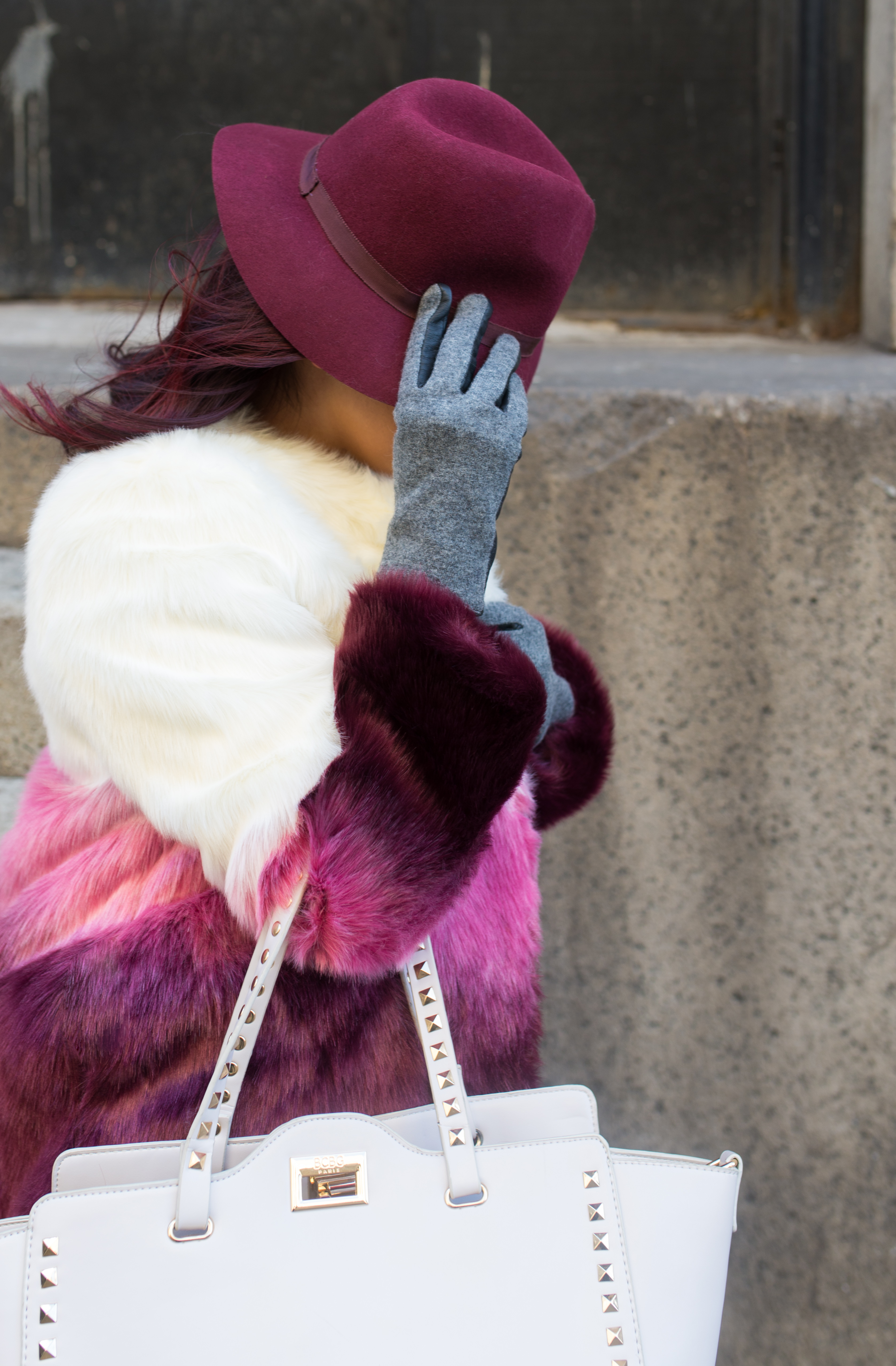 New York Fashion Week: a fashionista's biggest dream. For many, it is their dream to attend one of the biggest fashion events in the world. It's truly a pleasure to say that I had this wonderful opportunity knock on my door sooner than I expected!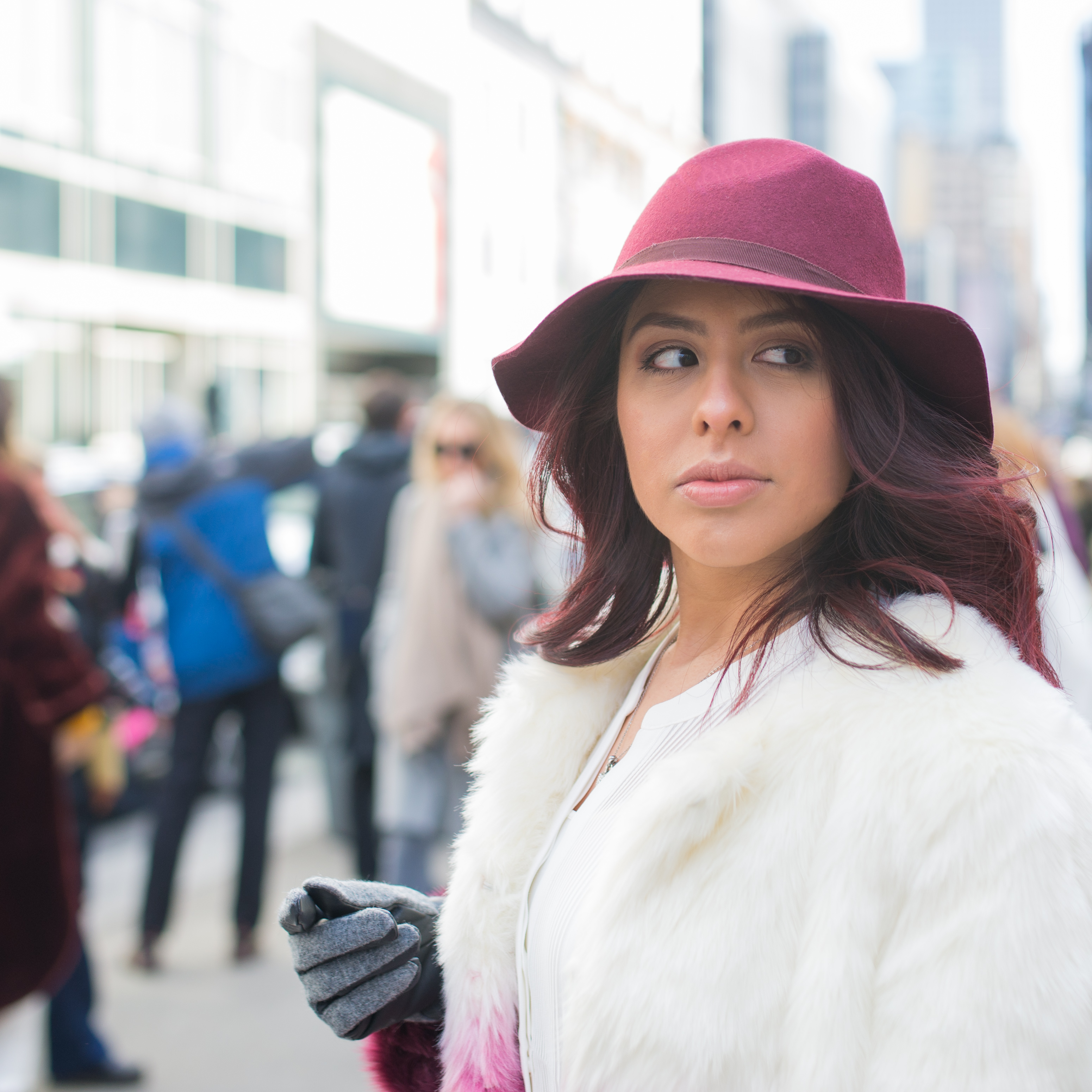 I had the honor to have been invited to Son Jung Wan's fashion show. This took place in the Skylight at Moynihan Station. The venue itself is already a masterpiece. I loved that it had a photo gallery to view at while waiting for the show to begin; very modern and chic pictures of models. As for the show, it mainly consisted of muted colors such as soft hues of pink and baby blue. From coats to skirts to pants and turtle necks, Son Jung Wan accomplished to create versatile looks that were not only elegant but also very wearable. Her ability to mix different textures within the ensembles was the highlight of the show.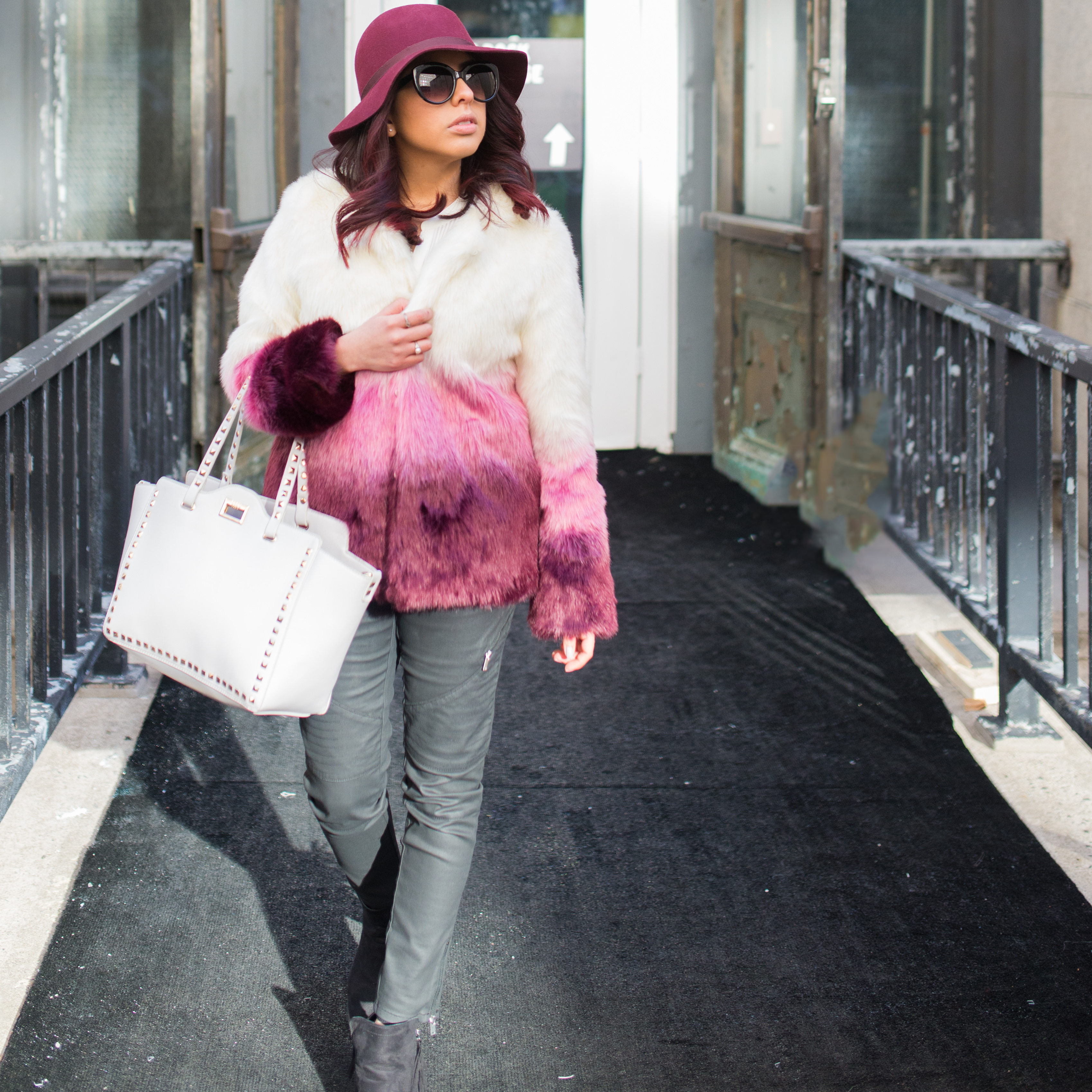 Although the weather was not in our favor, my blogger babe, Sanem, took the challenge to help me pick out my outfit for the show. New York style is mostly known for its fur during the winter time. And fur is what I went with. Let me tell you gals, and guys, I've never worn fur so this was a big step for me. I mean I was going to New York: go big or go home haha.
This fur coat from Sanem's Boutique was my lifesaver from the blistering cold! During that weekend, it was the coldest it had ever been in New York in over 100 years. All I had underneath the fur coat was a tank and a sheer top. That's when you know you've made a great investment, by being able to stay stylish yet warm at the same time. I honestly urge you to get this baby asap. Not only is it warm but it's so chic with its ombré effect and pop of maroon!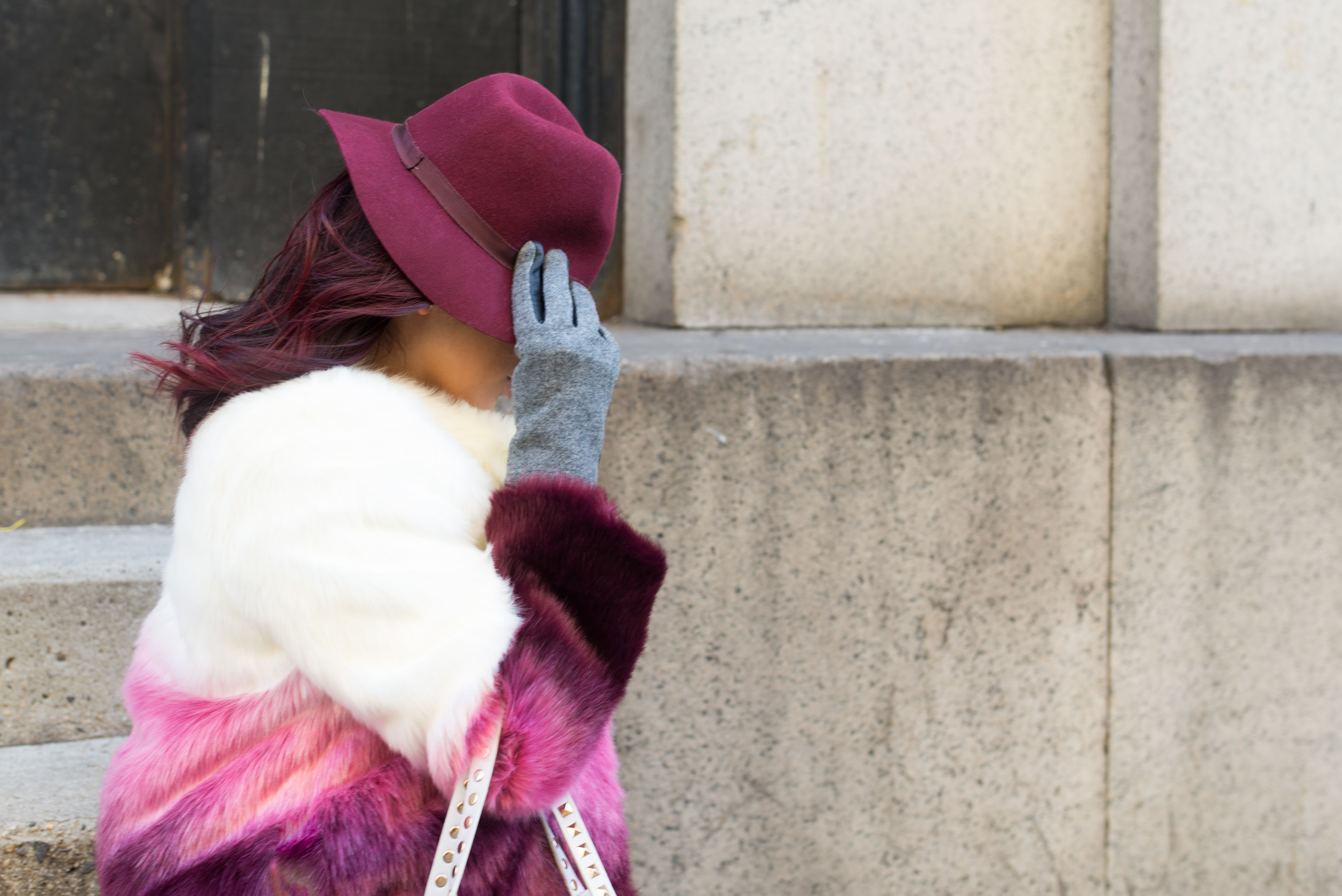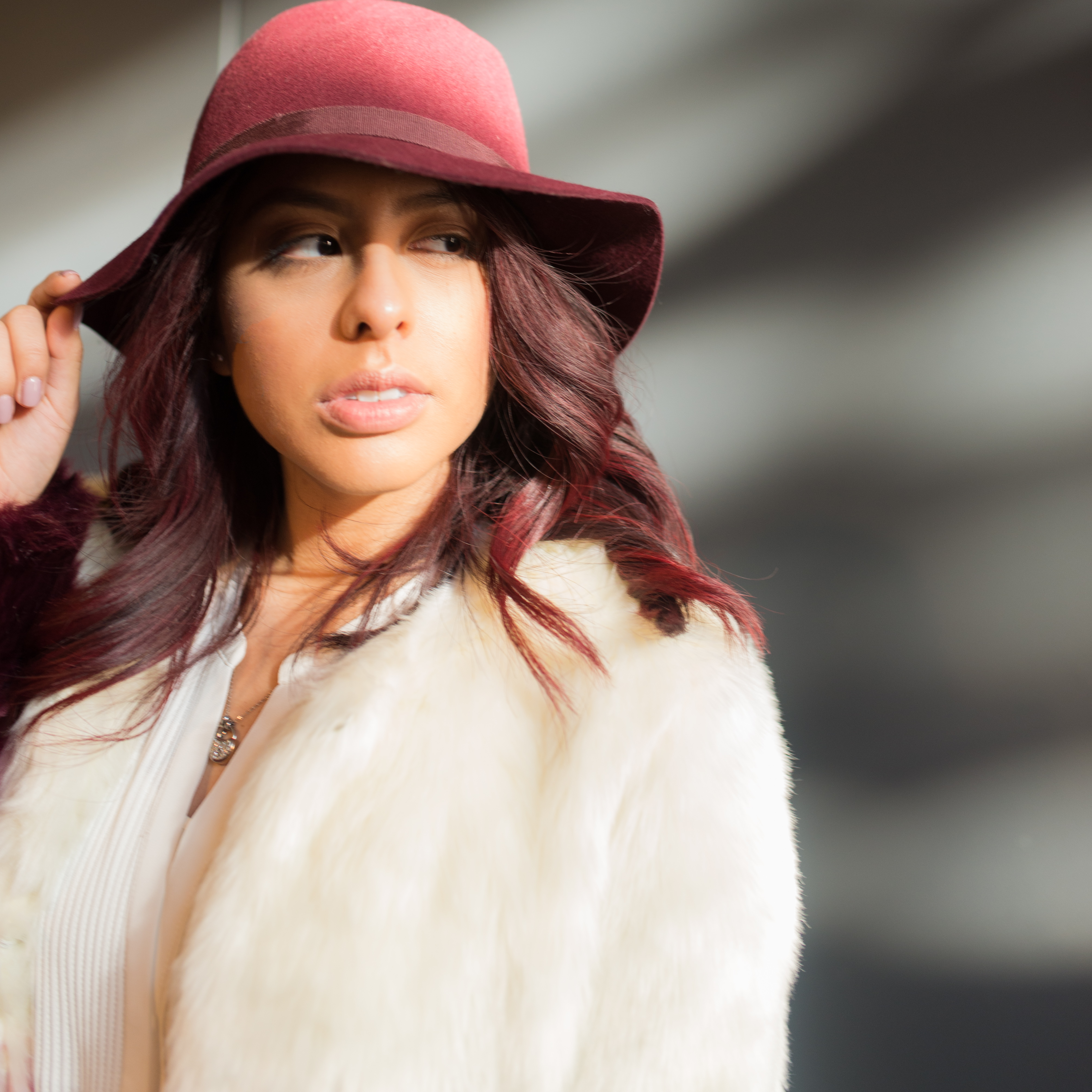 Want to know my secret weapon to staying warm? Layers, layers, layers! Underneath these edgy, black pants, I had on leggings and double socks 😉
For my accessories, I kept it simple yet trendy. I've been getting into hats lately and this one really made my entire outfit pop in style. Because I wanted to keep the maroon color as the main, I decided to go with my neutral, studded bag.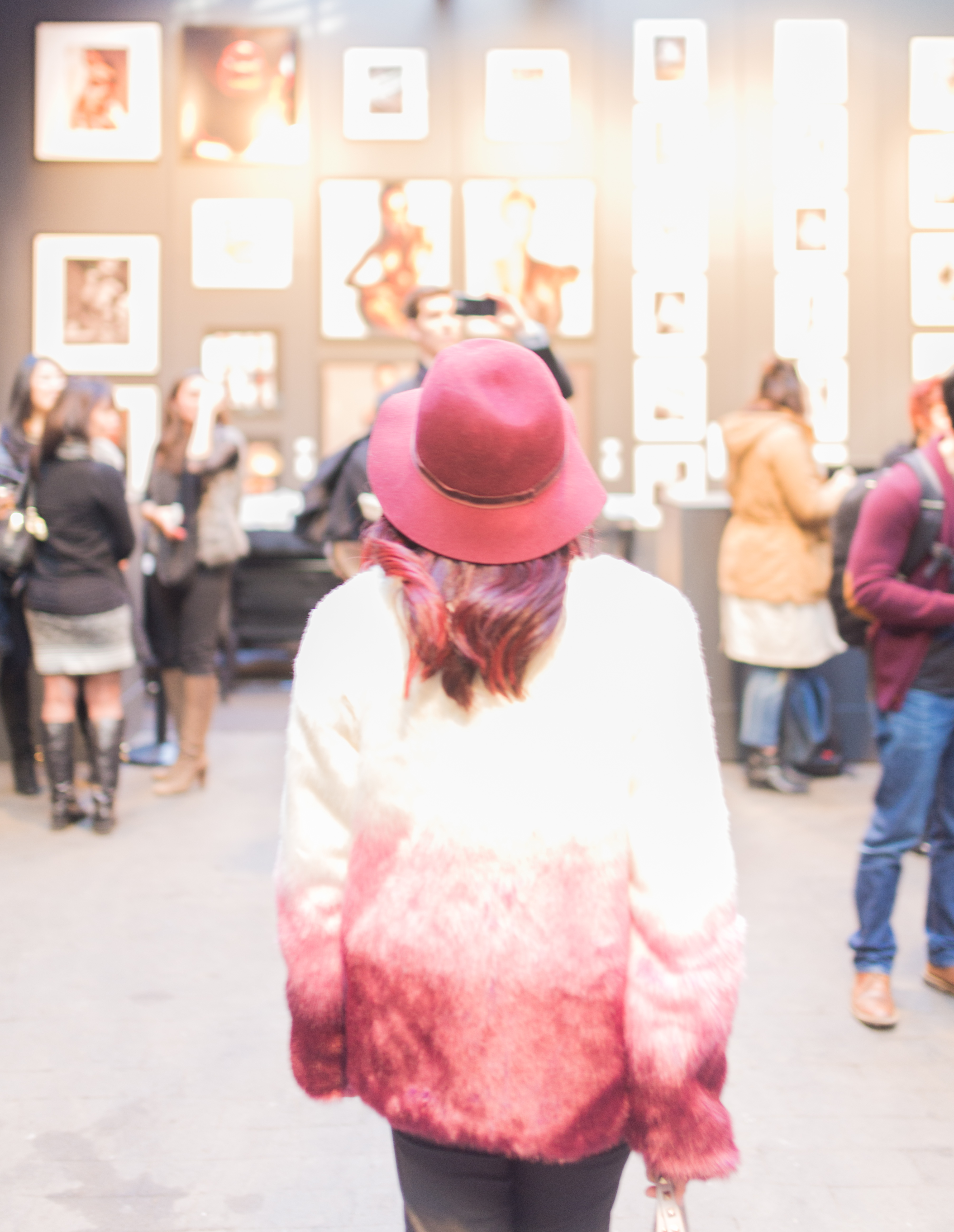 I cannot begin to express my gratitude to all you lovely people. It's because of YOU that I was able to attend. From your constant support on Instagram to the sweet compliments, it's all been a blessing. I can only hope to continue to bring you content that you can relate to or help out with any fashion-related questions. Heck, with any questions you may have, if I have the answer, I'm more than happy to help you out. I also wanted to quickly mention that my one year anniversary is coming up! Yes, one year with creating The Native Stilo. I want to host a giveaway as a small token of thank you so make sure you stay tune!
For any inquiries regarding this outfit, contact Sanem. You can place phone orders and have it delivered to your house or if you live in the Chicago area, visit her (:
With lots of love,
Shop the Look:
| Ombre Fur Coat x Sanem's | Black Pants x Sanem's | Maroon Hat x Sanem's | Black Fringed Booties x Zappos (Similar Here) | Light Gray Tote x BCBG (Marshalls) (Similar Here) |
Photographer: Anthonie Arboleda