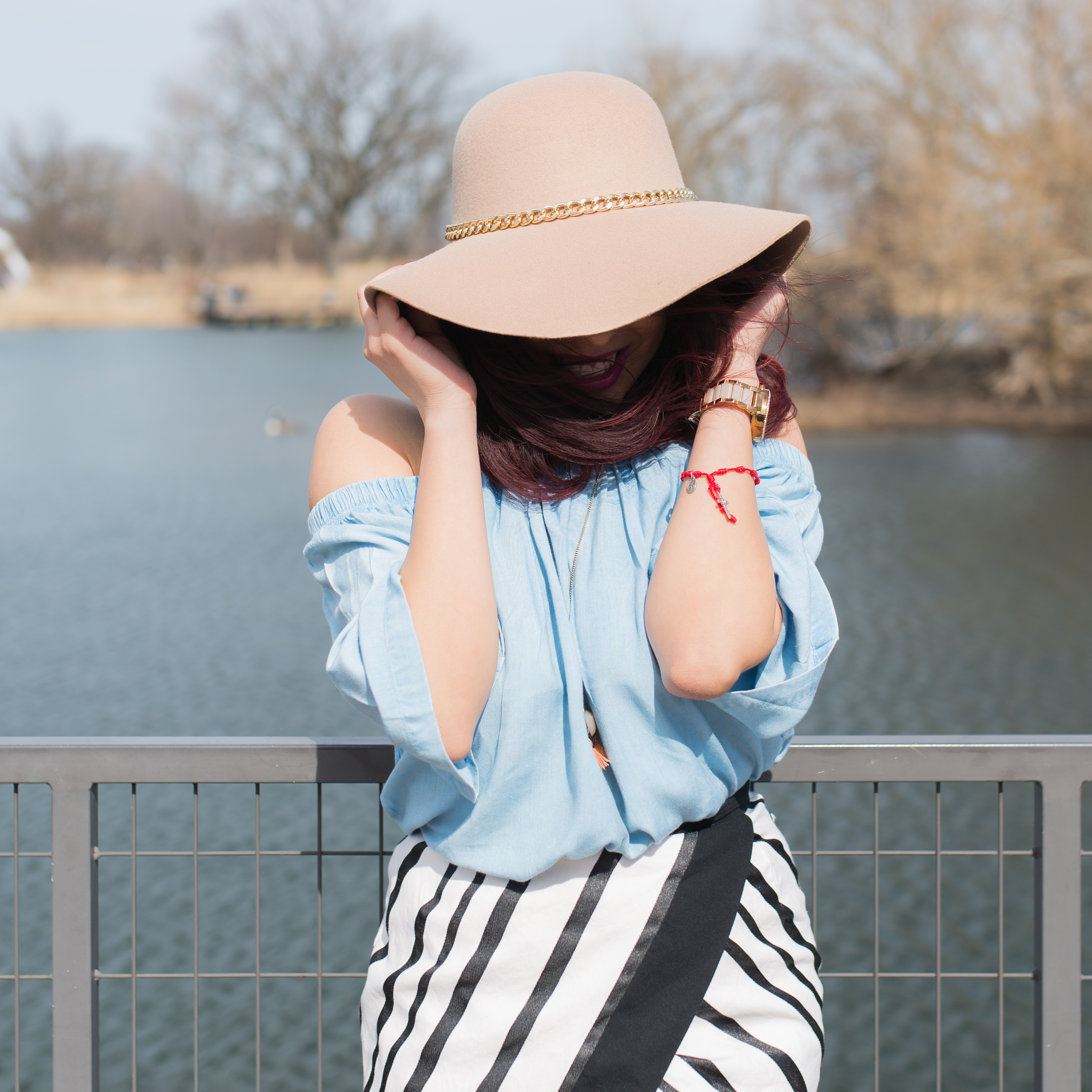 There's nothing more that I love than being able to see daylight after 4 p.m. here in Chicago! It only means that my favorite season is near (it's summer by the way haha). The transition from winter to spring looks can get very difficult. Most of this is because of the dark colors worn during the winter so you find yourself with nothing to wear for spring. However, there are ways you can incorporate these dark colors into your spring wardrobe as shown with this look.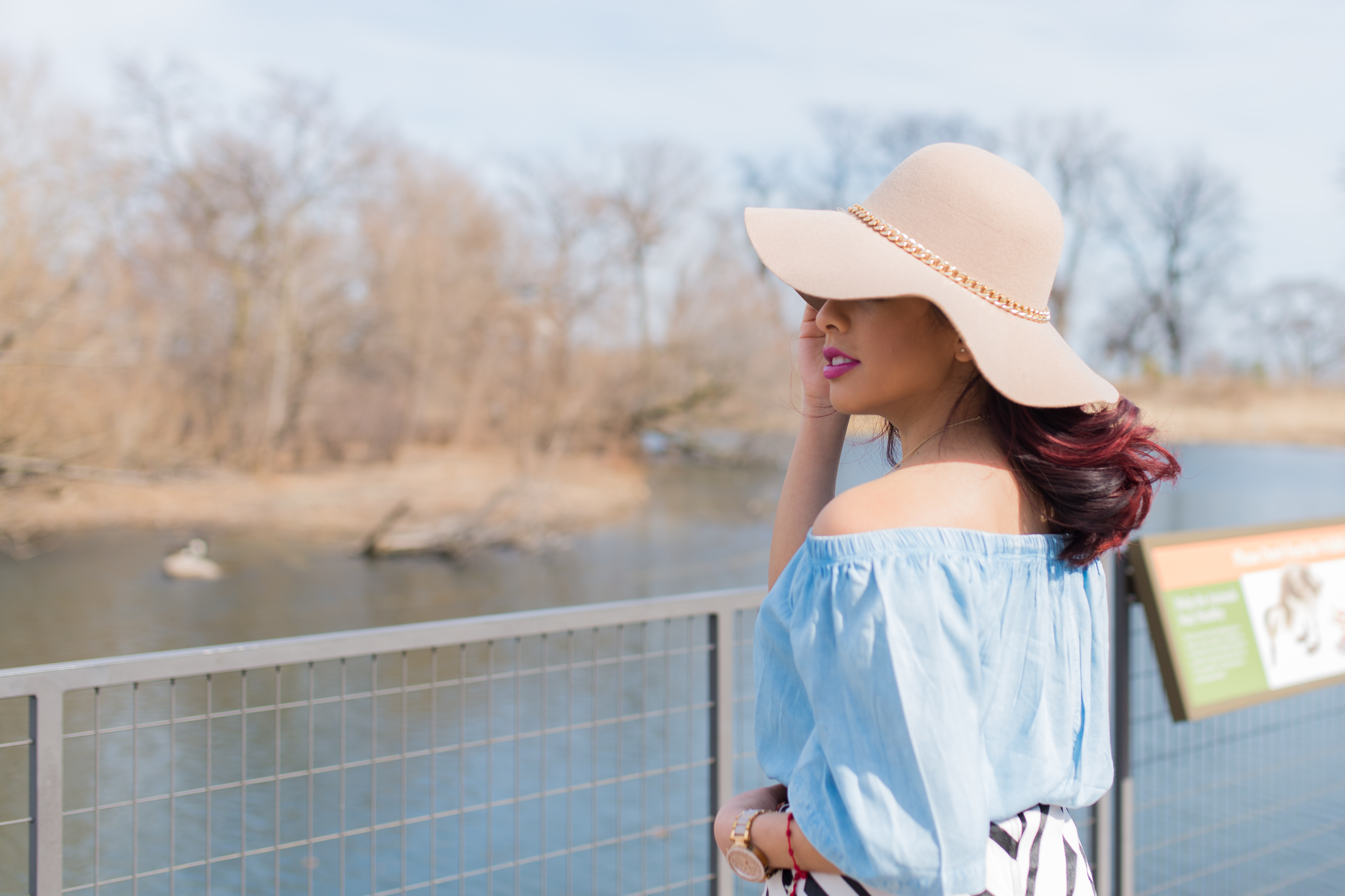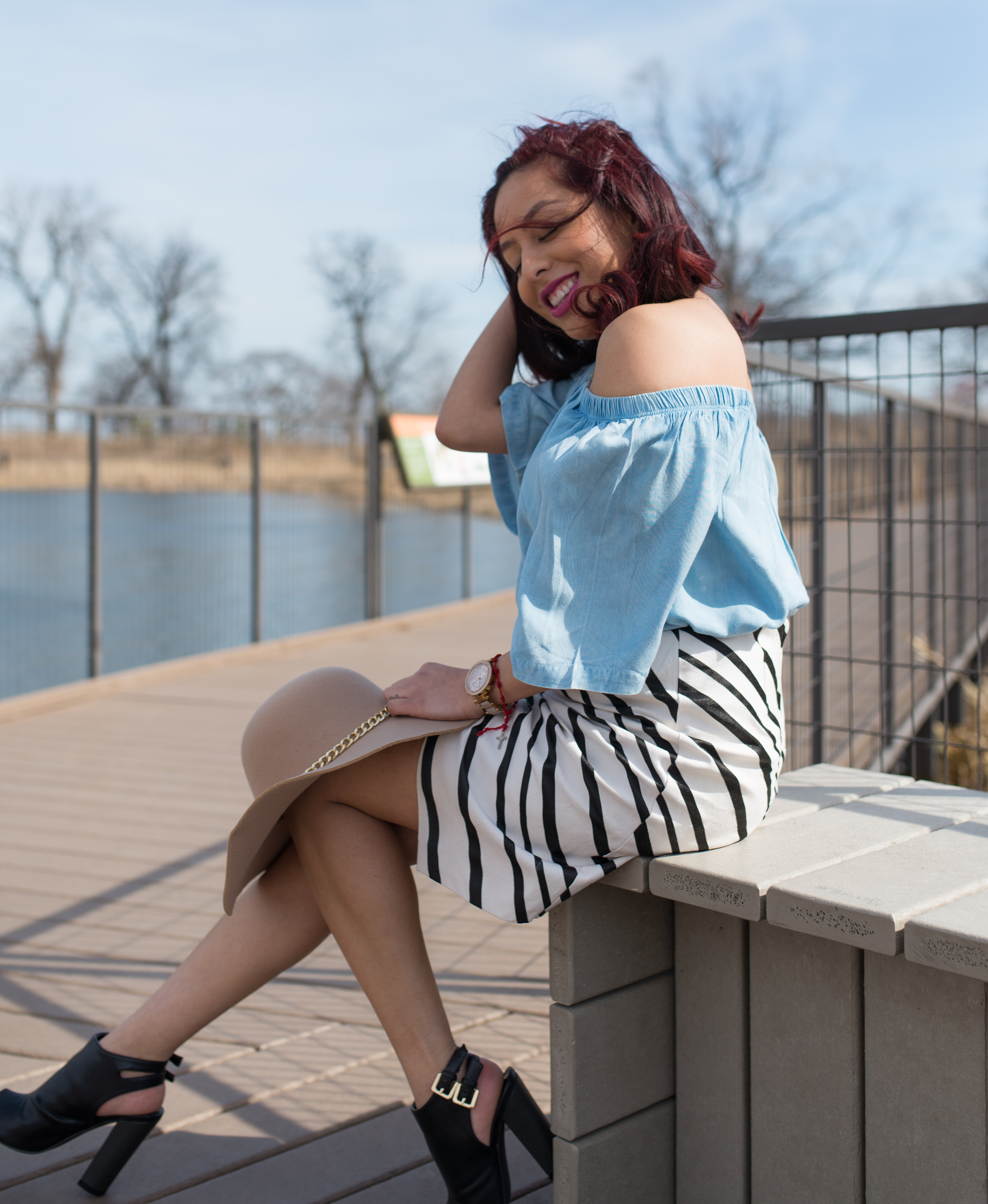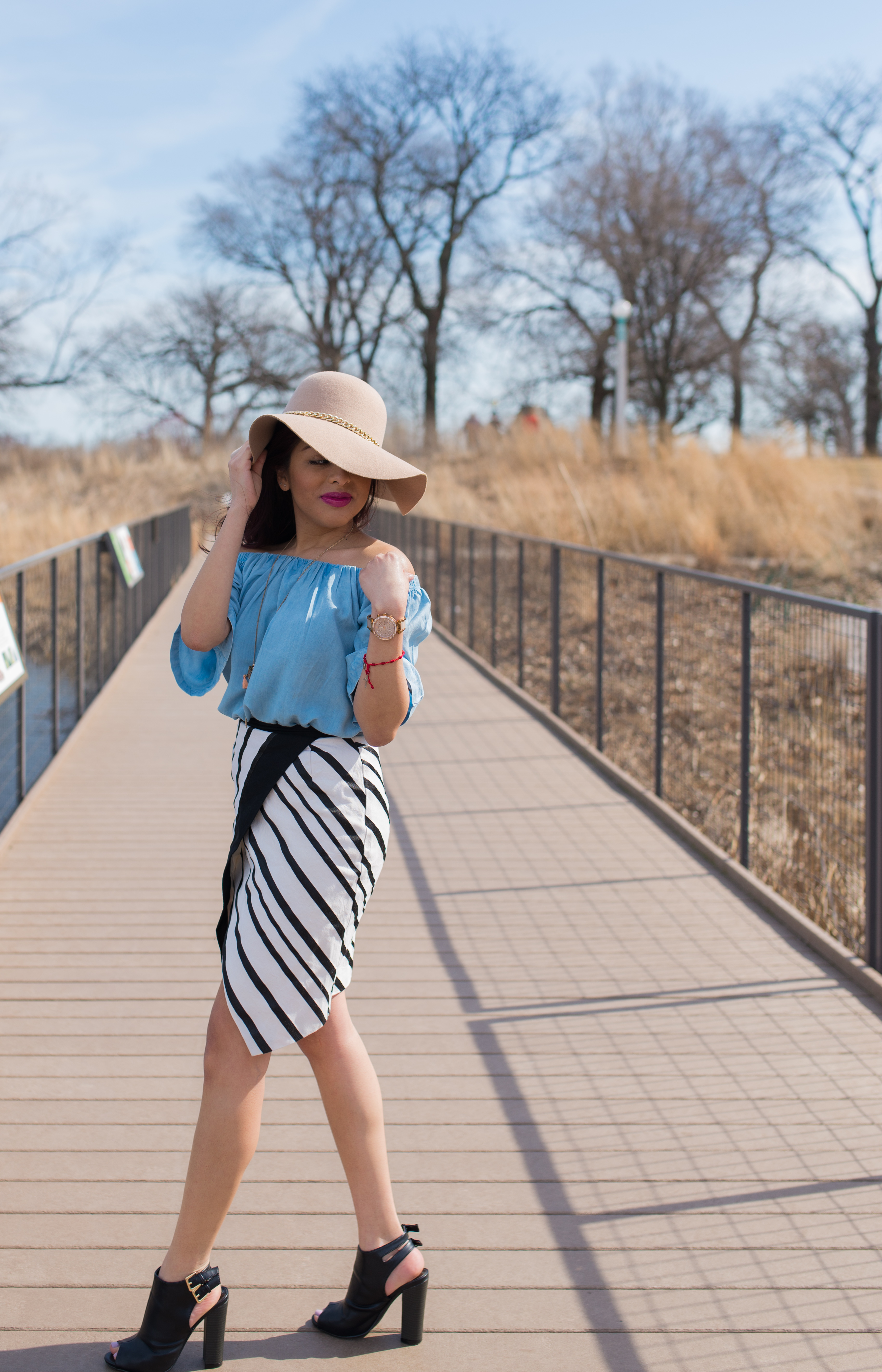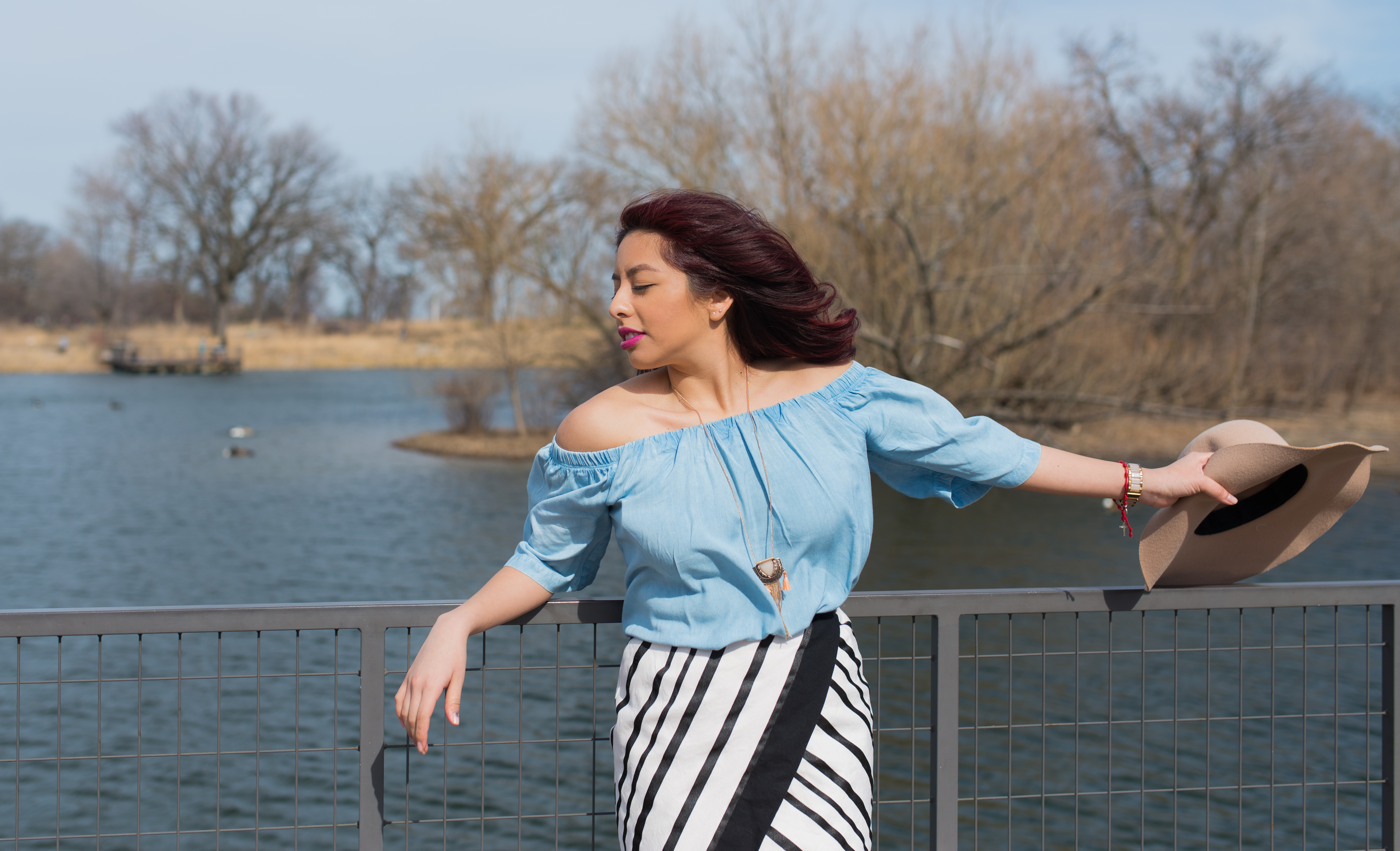 The main key when creating your spring ensemble with dark colors, is to keep the main focus on the light colors.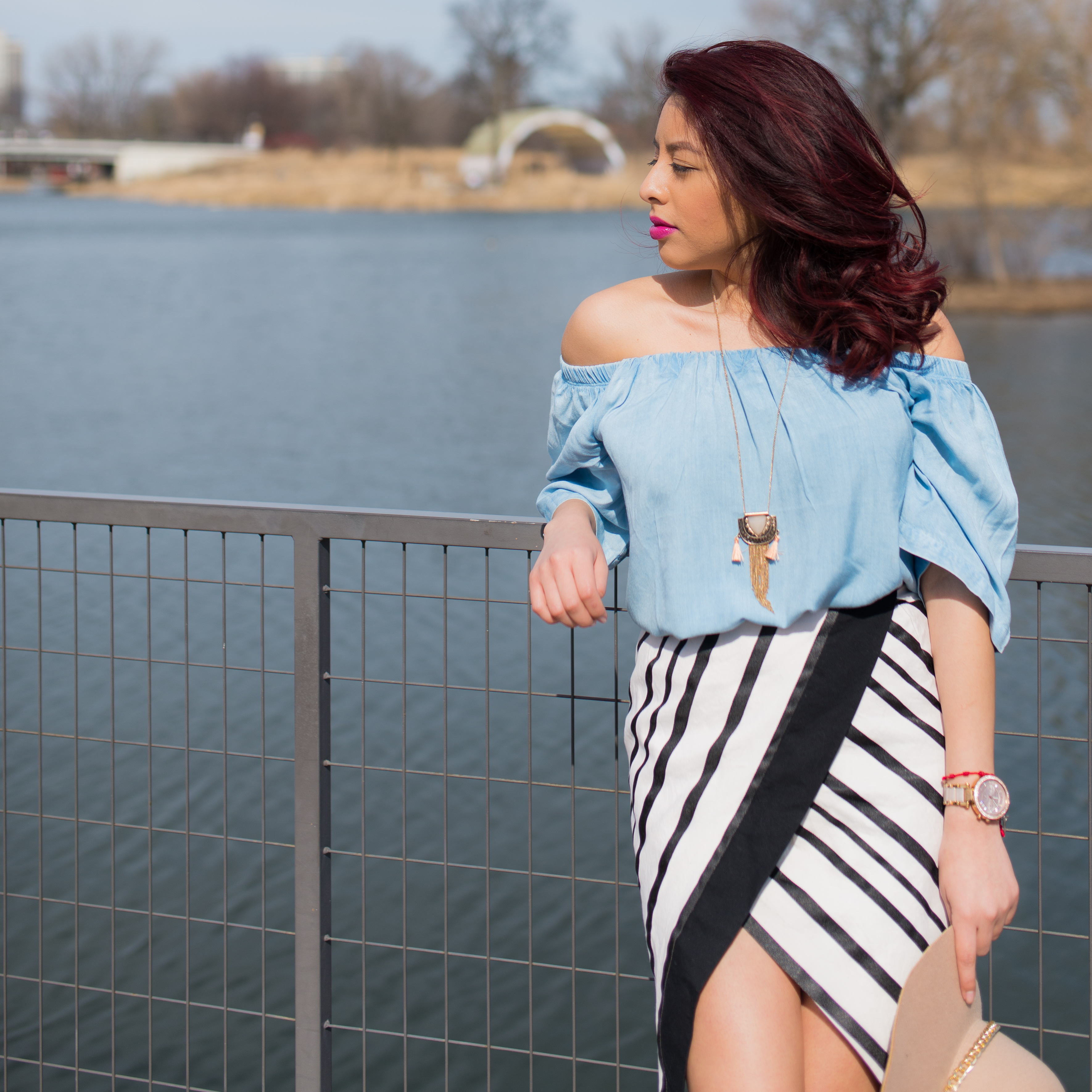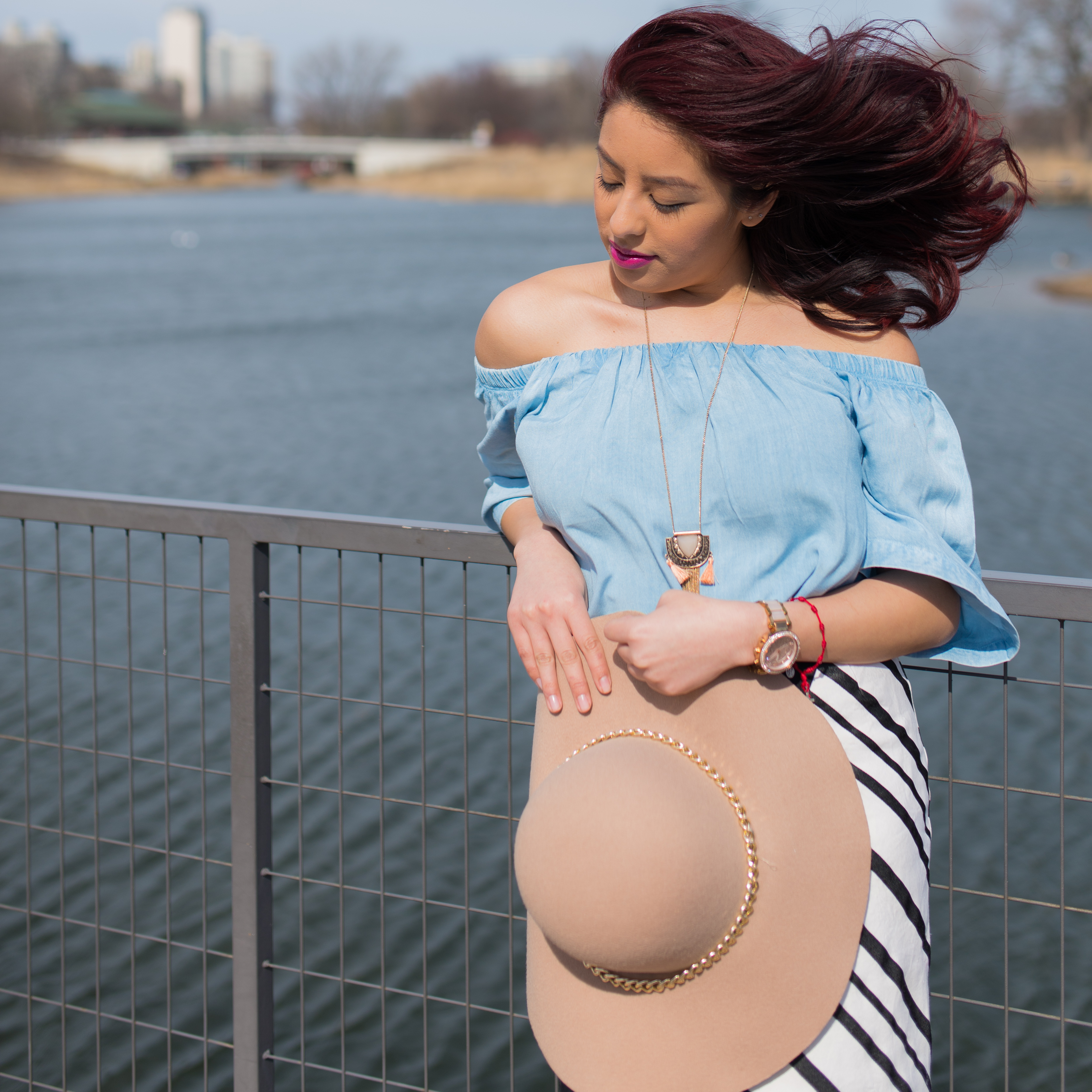 This light blue chambray top is one of my favorites! It's very spring-like and flirty. I decided to take it a step further and incorporate a nude hat with my look. I was never really a hat person but I've started noticing that they can take your outfit to another level of fashion. I love this hat because it gives it a feminine vibe to my look.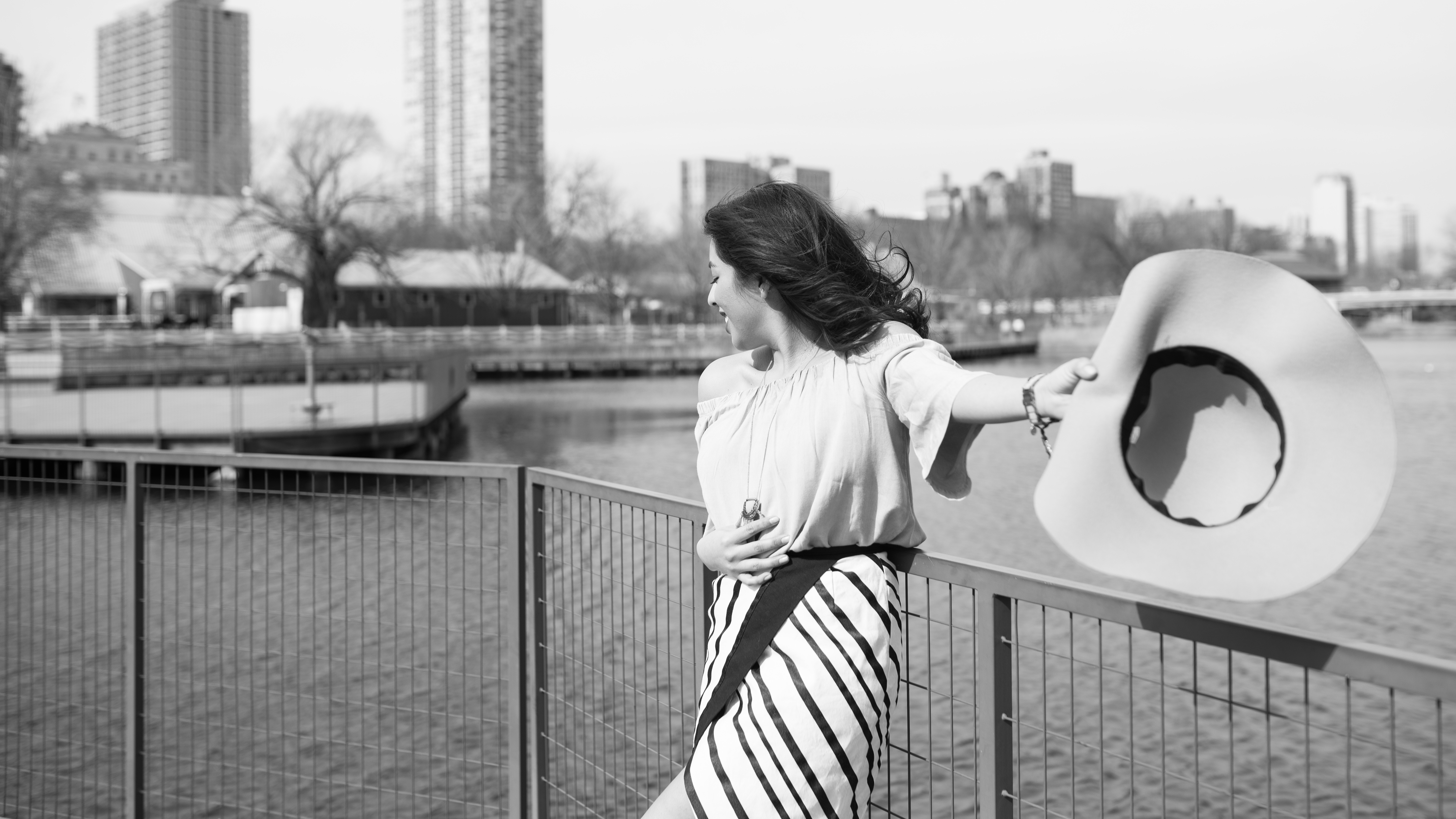 How do you get ready for your spring looks? Share your outfits with me by using #thenativestilo on your social media pages (: make sure to keep them public so I can see them.
Yours truly,

Shop the Look:
| Off the Shoulder Chambray Top x Vintage (Similar Here) | Asymmetric Wrap Skirt x H&M (Similar Here) | Floppy Hat x Gia (Similar Here) | Black Open Toe Booties x Vince Camuto (Similar Here) |
Photographer: Anthonie Arboleda