A while ago, I decided to challenge myself with something completely out of my comfort zone. Truth is, I have been asked several times when would I style men. I tried to avoid styling men because their wardrobe scared me haha. Yes I was scared! A man's wardrobe is very limited compared to woman's and that scared me. I love to accesorize or use a lot of patterns within my ensembles. But this challenge made me realize that sometimes, a minimal look speaks more than a loud one.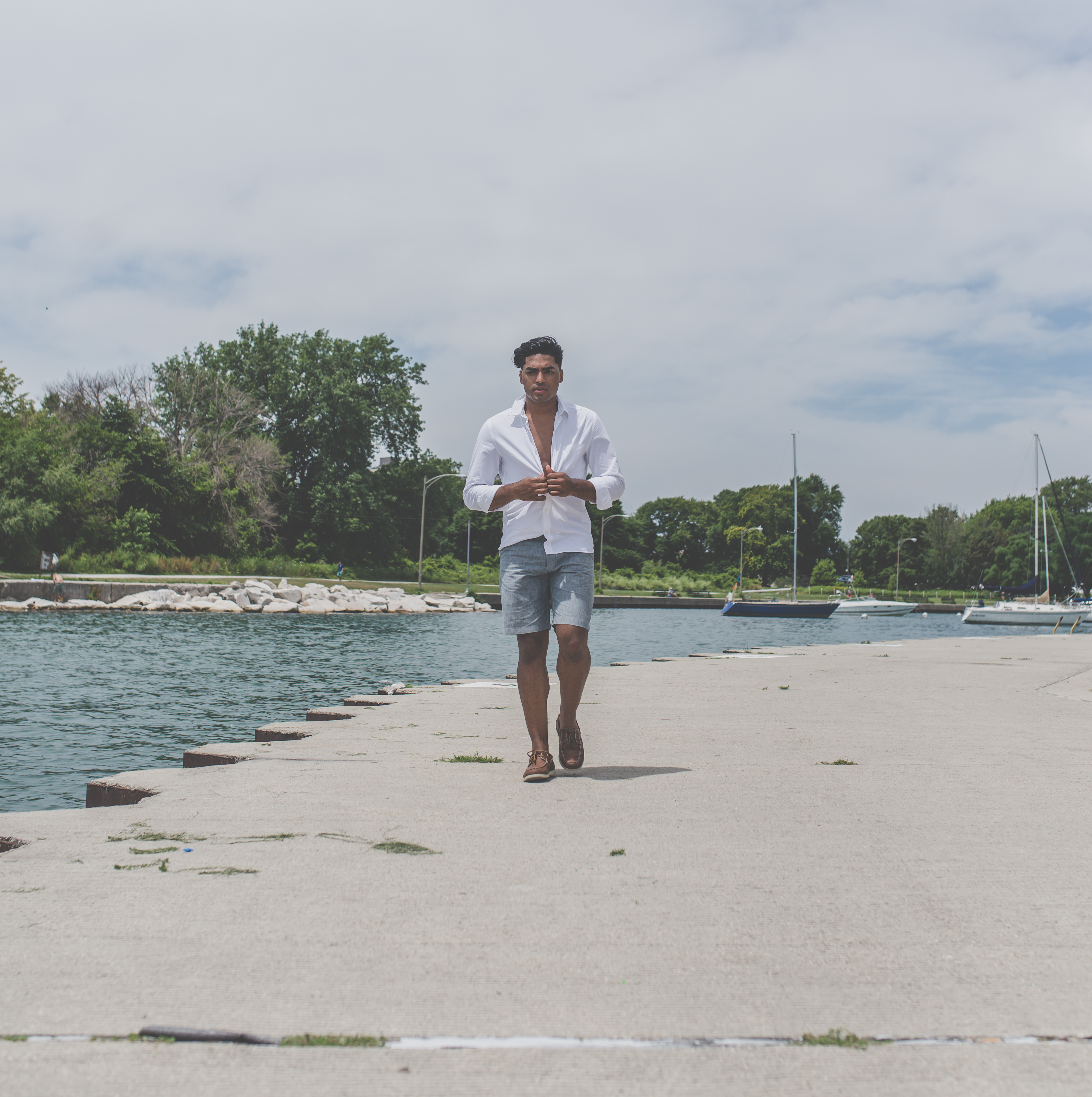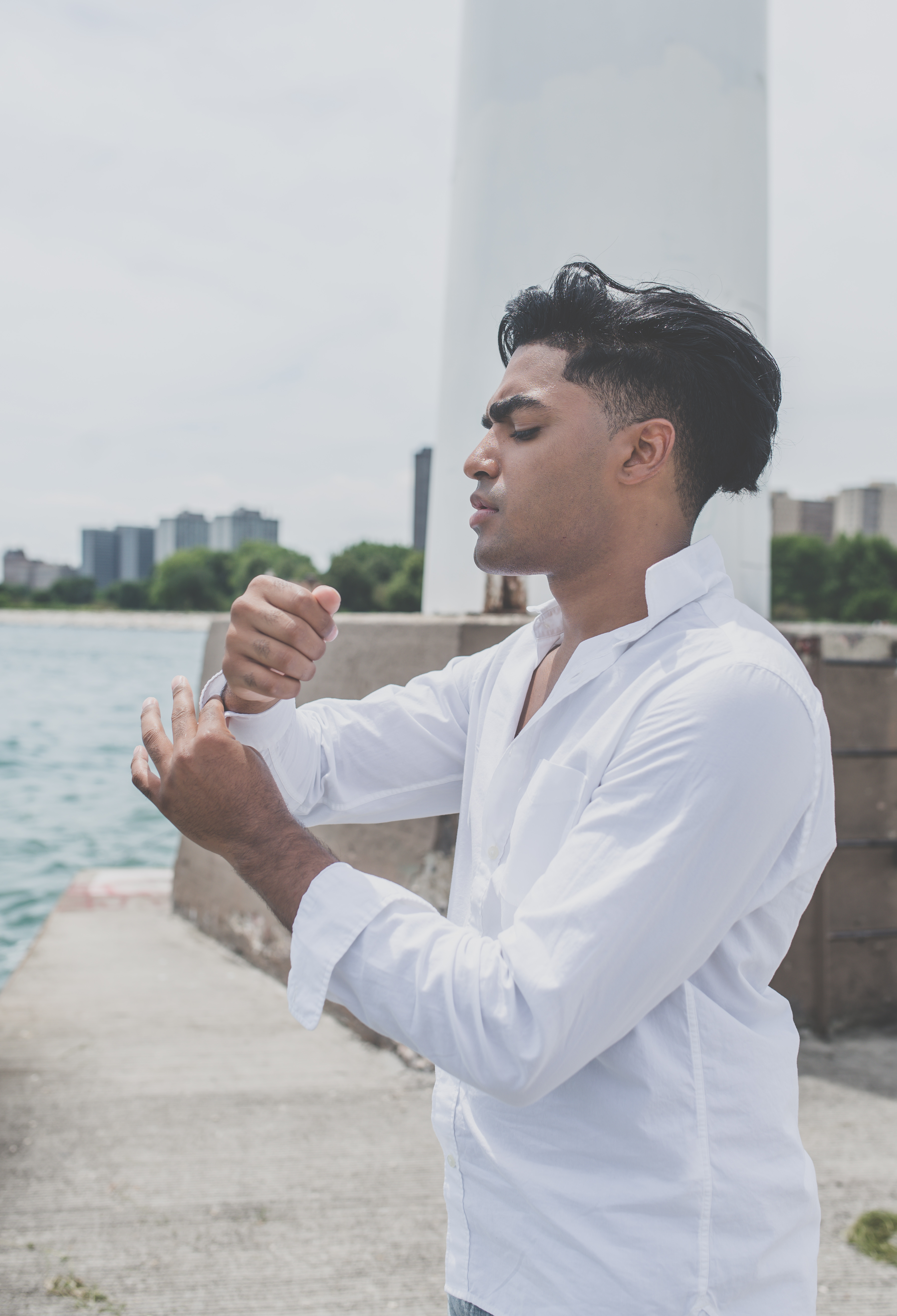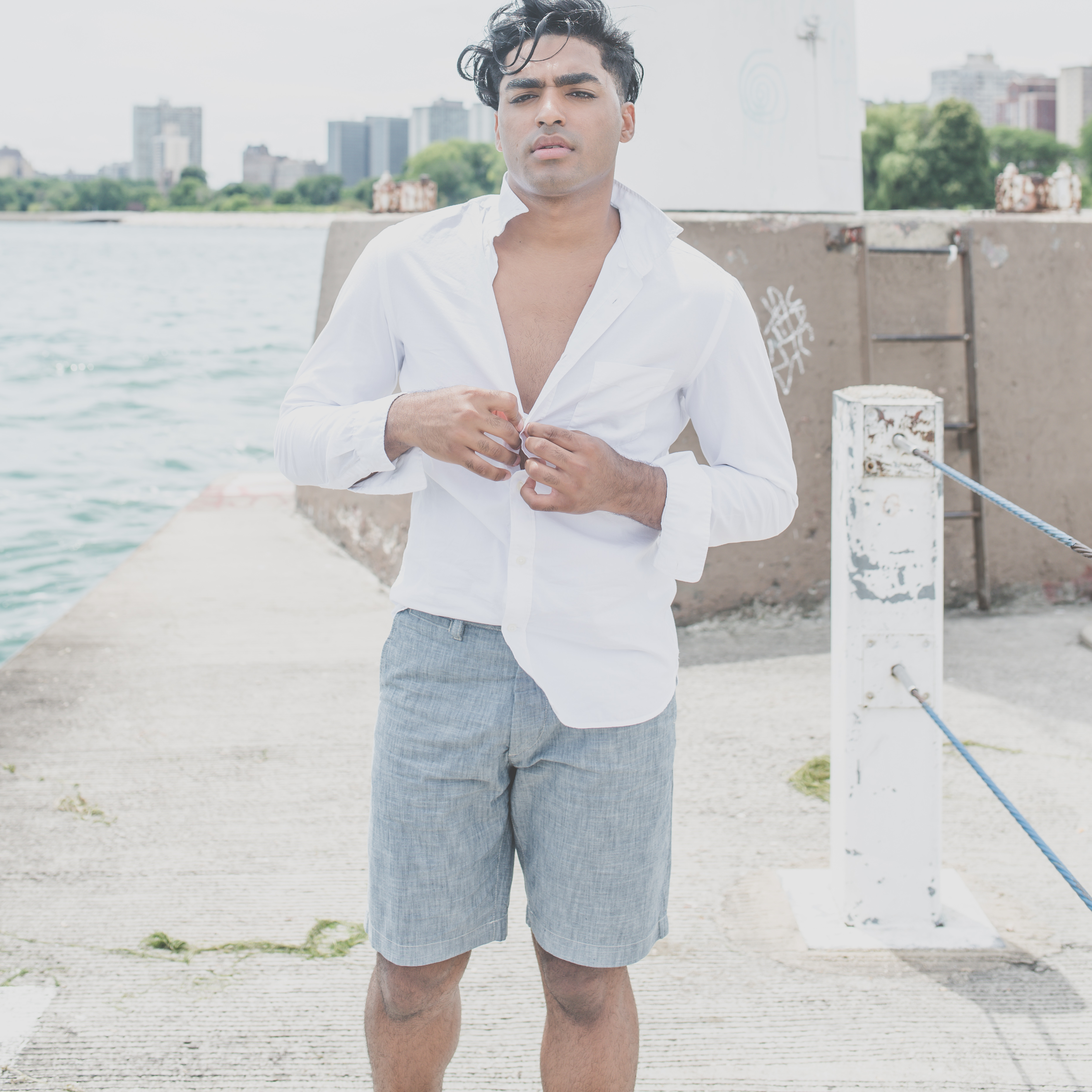 The approach for this summer look was fun but also "formal". I wanted to break boundaries with the formal attire so I had Angel unbutton his dress up shirt and also fold up his sleeves.
I absolutely fell in love with these shorts from H&M! Although it may seems like they are denim, they actually aren't. Think of it as a chambray top. The material is so light and refreshing; it's perfect for any steamy, summer day. I wouldn't even mind wearing these loose with some peep toe pumps haha.
When I asked Angel if he had any brown loafers to wear with this look, he seemed uneasy with my decision at first. My main reason for wanting to go with brown versus any other color was because I wanted to create the illusion that he had longer legs. Whenever you wear the same color shoes as your skin tone, this illusion can instantly be created for anyone.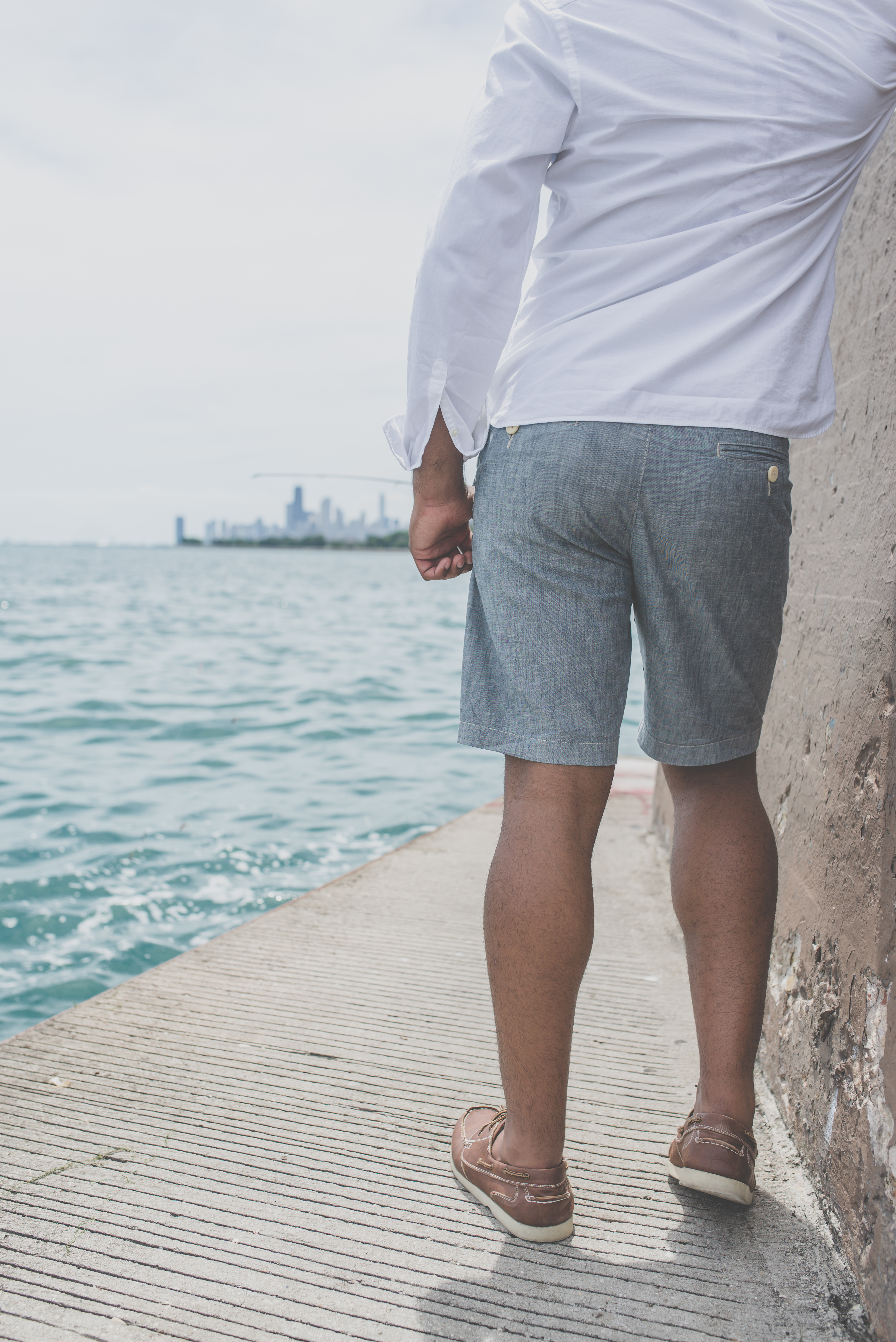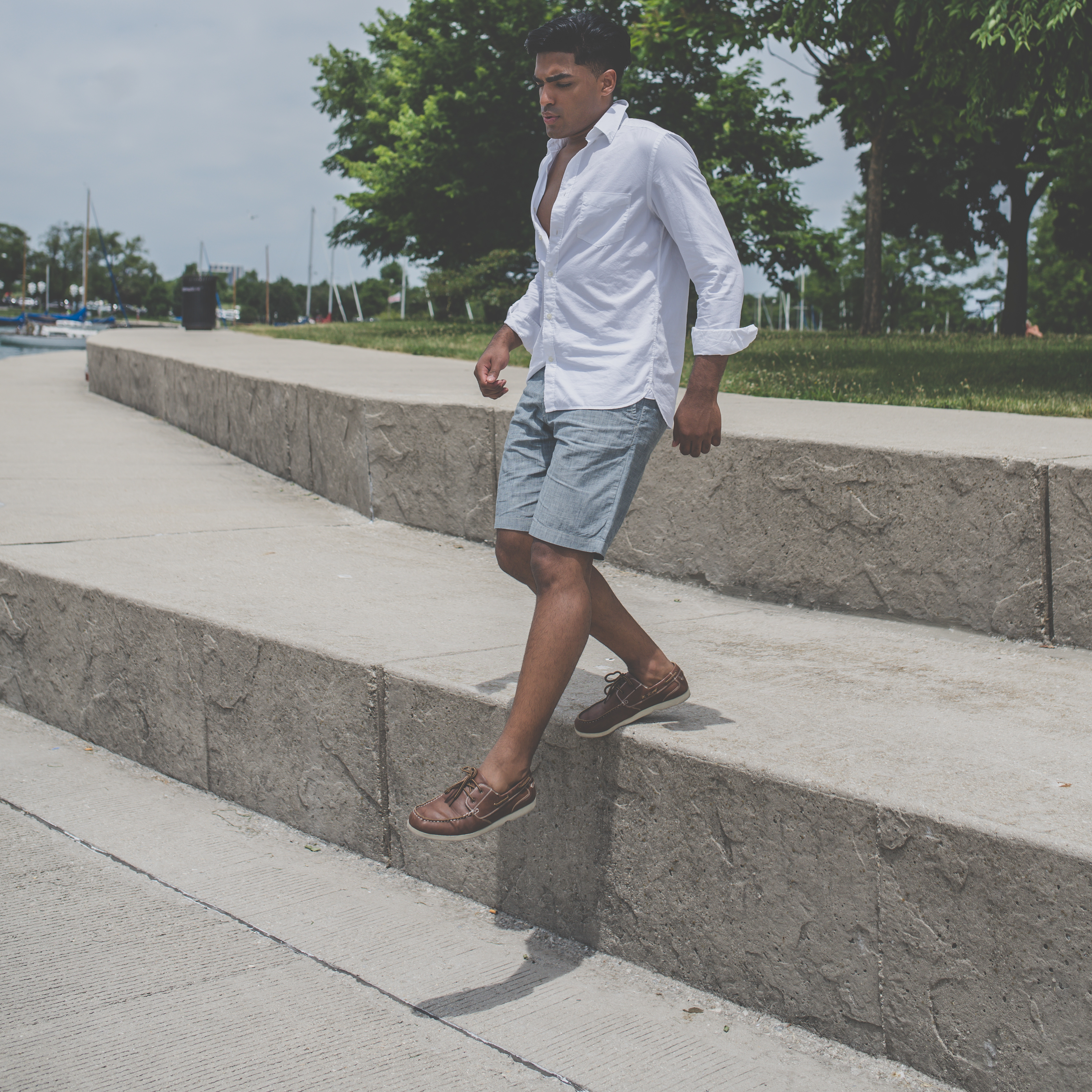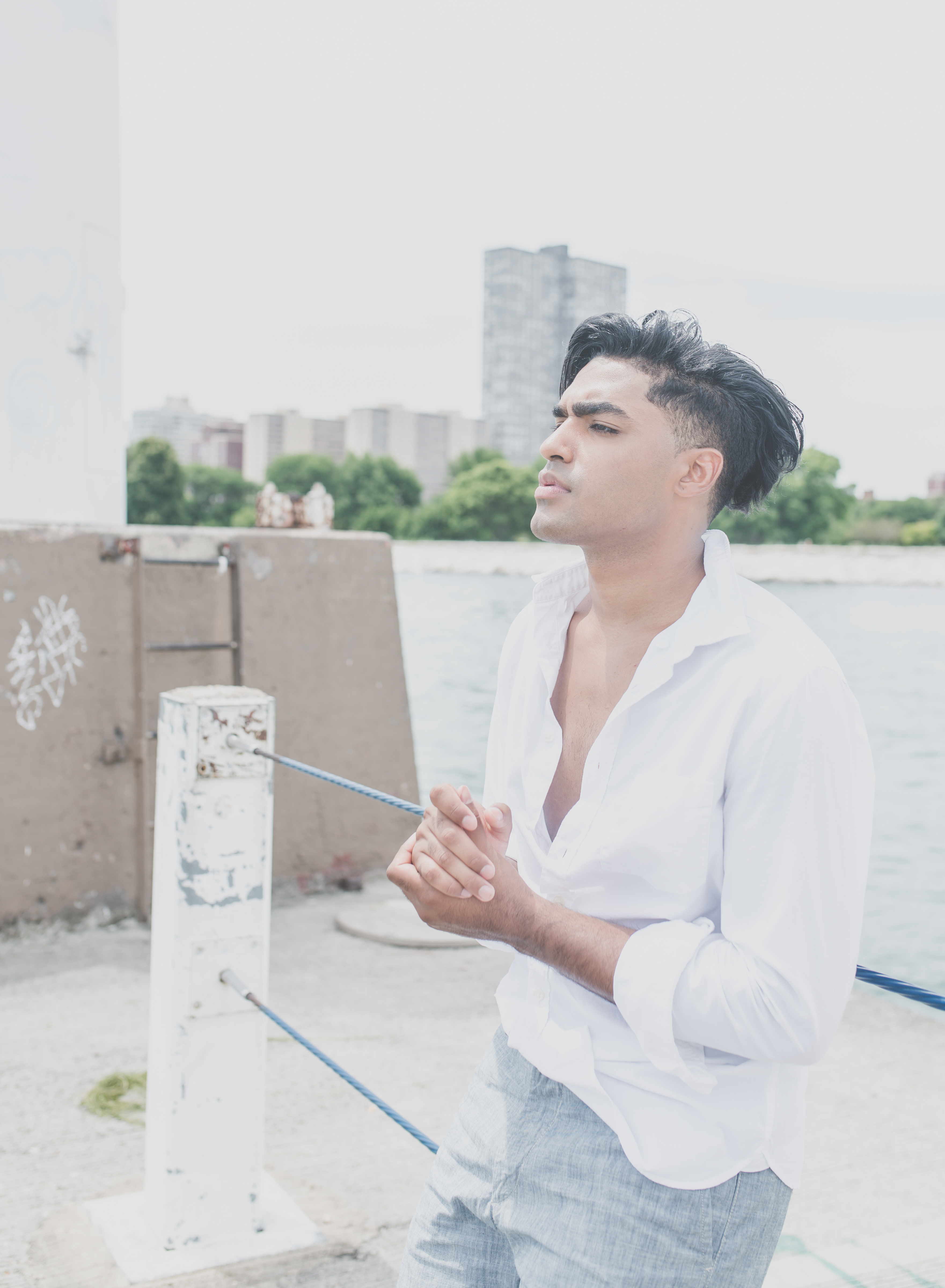 What are your thoughts on this look? Send me your impressions via Twitter or Instagram (@thenativestilo). Hope you enjoyed this new perspective as much as I did (:
Yours truly,

Photographer: Anthonie Arboleda
Model: Angel